Main content starts here, tab to start navigating
Our Community Pledge
Our top priority is the safety and well-being of our team members, our guests, and each and every member of our community. To keep all of us safe, we have implemented new health and safety protocols that go above and beyond our already comprehensive standards.
Our USHG Guest and Employee Vaccination Policy
In accordance with the updated guidance from New York City, as of March 7th, 2022, proof of vaccination for guests will no longer be required to dine in at our USHG restaurants. Our teams are still required to be fully vaccinated.
Thank you for your understanding as we work to provide the most comfortable and safe experience for both our guests and our teams. We look forward to seeing you soon.
If we can help answer any additional questions, please reach out to info@ushg.com.
AIR FILTRATION TECHNOLOGY
Under the guidance of HVAC specialists, we have upgraded the air filtration and purification systems at each of our restaurants to introduce both UV lighting and bi-polar ionization technologies. The UV light purifies the HVAC unit and filters themselves, while the bi-polar ionization technology releases positive and negative ions into the air, causing particles including bacteria, viruses, and mold spores to cluster together. These clusters are then large enough to be captured by filters with a MERV 8 rating or higher, which we have also installed in each of our restaurants.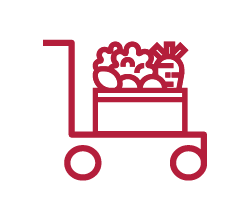 SAFE FROM THE SOURCE
We've developed specific health + safety standards for our suppliers that mirror our own practices. Every supplier certifies they've met these standards.

TEAM MEMBER WELLNESS CHECKS
We have partnered with CLEAR to integrate Health Pass by CLEAR, an app-based system for all employees to implement our daily safety health checks and verify vaccination status. With this partnership, we can ensure all employees are fulfilling our daily health checks while protecting team members' privacy.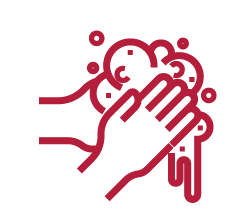 FREQUENT HANDWASHING
We follow strict and thorough handwashing guidelines issued by the FDA and CDC. Team members change gloves regularly and at least every 30 minutes.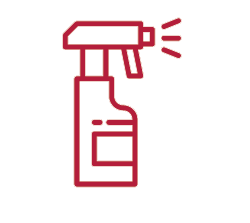 STRICT SANITIZATION STANDARDS
We disinfect all high-touchpoint surfaces at least once every hour with EPA-registered disinfectant. Hand sanitizer stations are available in our kitchens and dining rooms.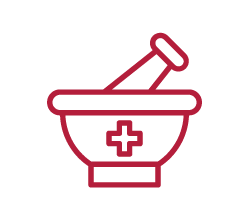 ENHANCED TEAM MEMBER BENEFITS
Team members are required to stay home if they do not feel well. To take care of them, we have expanded our benefits with emergency paid sick leave and family leave.

SAFETY EQUIPMENT
Following CDC and local guidelines, our staff must wear masks. Masks are optional but encouraged for vaccinated guests.